Niseko Realty Sales offers over 25 years experience of doing business in the area. 
We offer Professional and personalized real estate services in:
1)Pension, Home, Apartment sales,
2)Condos and land,
3)Stores and offices,
4)House and apartment rental,
5)Commerical real estate; sales and rentals,
6)New Real Estate Developments.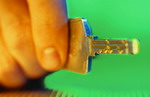 These services include:
a) Property appraisals,
b) Advertising and Sales of Property domestically and internationally through partnership companies.
c) Drafting of contracts of sale, rental agreements, etc.
d) Consulting services on local building regulations,
e) Property conveyancing. etc..
Other services include: