Investment in property and business' in the Niseko region over the past 16 years, has been increasing rapidly for a second wave during the past 2 years.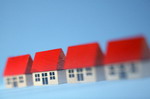 Due to the unique location of Niseko Hirafu and neighbouring ski resorts, in relation to the west coast of Hokkaido, these ski resorts receive a snowfall of around 17 metres each winter. Unlike, other ski destinations around the world with a similar latitude, the snow quality is extremely good, and consistent, throughout the months of December through to March, from the top of the mountain all the way down to the base of the mountain.
As a result, an ever increasing number of skiers/Snowboarders/telemarkers from around the world are visiting Niseko and surrounding resorts in search of one thing, the perfect powder run. With a history of good quality snow, visitors are falling in love with the area, its people, its customs, and its great accessibility( less than 2 hrs from Airport to Resort by car) from the local International Airport.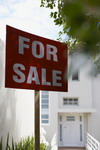 Hokkaido Island, with its location within Asia, makes it a readily accessible ski/Outdoor adventure holiday destination  for travelers within Asia and the Asia Pacific rim, all year round.
 With the purchase of Niseko Village (formerly known as Niseko Higashiyama Ski Resort), hotels and golf resorts by CITIGROUP then the YTL group of late, along with continued opening of the ski mountains during the summer months (through gondola operation not only at Niseko Annupuri, but also Niseko Grand Hirafu from summer 2006, giving mountain bikers/hikers/nature lovers access to the mountain), we anticipate the Niseko area to become an all year round resort destination in the next several years.
Niseko Realty Sales' anticipates a continued growth of the area into the future, with increasing investment, from not only Australian companies, Australian ex-pats living in Asia, but also new investors from mainland China, North America and Europe, etc. The local domestic investment market continues to grow in the region, with continued land purchases on the outskirts of Niseko United Ski Resorts.