You have found a job for the winter, or a long term position in the area, or even you are looking to start a business in the Niseko, Higashiyama, Annupuri, or Rusutsu area, etc., and you need accommodation.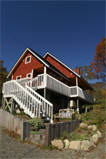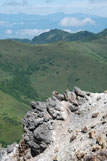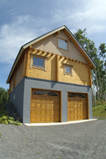 Buying is not on the books, so your only option is to try and find some suitable rental property. Whatever your reason for seeking to rent, be it a space for your business, or as a place to stay, it's important to understand as much as possible about commercial leases in Japan to get the best space for the best price.
As you enter into the process of searching for your desired property, the following pointers will help you.
Determining Your Needs and Setting Priorities for Rental Property in the Niseko Area.
What kind of space do you need?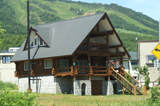 Commercial space comes in a multitude of sizes and configurations, from the to-be-built building to a plain-vanilla office suite to a quirky older building. If you know what you're looking for, you can efficiently go after it.
One thing is for sure, at the present time, commercial space is limited and hard to find in the Niseko Hirafu Ski Village and surrounding areas. Although, with the number of new developments in the Niseko Hirafu area increasing each year, more and more commercial space is becoming available in the central resort area
Where do you want to be located?
Being in one part of town may be important; but if it's not, you will have more to choose from. Everyone wants to live in the ski resort, just a couple of minutes walk from the lifts, or have their business in a prime location. For other locations, access and public transport may be the priority
Currently, most of the new commercial space that will become available in the new future is located on route 343, the main road running through the centre of Niseko Hirafu Ski Resort, from Kutchan to Higashiyama and Annupuri Ski resorts.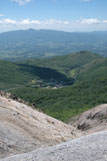 Long-term rental accommodation is also scarce and hard to come by in the resort, with a large majority of long term tenants living on the outskirts of the Hirafu, Higashiyama and Annupuri Resort Villages, or nearby Kutchan and Niseko Towns.
For persons looking for accommodation during the winter months only it is highly recommended to contact Niseko Realty Sales mid-summer for information on apartment vacancies in the Hirafu/Higahsiyama/Annupuri/Kutchan regions.
Is appearance important to you?
For a business office, if you're dealing with the public, the outside condition of the building will no doubt matter. But if you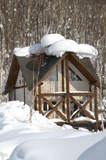 are a seasoned ski resort worker, you will understand the conditions and how seasonal rates affect the rental properties that might fall within your budget. Hokkaido Ski resort Accommodations for staff are no different from other ski resort around the world. For a more expensive rental property, considering the option of sharing with others might be the answer.
Do you want to be located near other businesses that complement yours?
Sometimes it's a plus to be among your own (such as in the "restaurant area, the bar area, or the Pension Area").
What kinds of services do you want near your place of business?
You may conclude that you and your customers or clients will benefit from certain close neighbors – the local food stores, bars, restaurants, and/or within walking distance of the free shuttle bus route to Hirafu Ski Gondola, or main No.1 car park, situated between Niseko Alpen Hotel and Niseko Kogen Hotel.
Who takes care of the snow clearing?
Make sure you ask about the snow clearing conditions associated with the property. Normally this is not including in the rent. Hokkaido, Japan and it's ski resorts located on the west coast receive annual snowfalls of around 16-17 metres, with a snow base of in excess of 2 metres. This means snow clearing, be it snow shoveling for entry ways, or contracting snow removal contractors to clear car parks, is needed most days from mid-December until middle to late March
Here at Niseko Realty Sales we offer the services that can help you find your rental accommodation. For enquiries please call, fax our Niseko Hirafu Ski resort main office( See Contact us ).