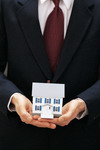 Niseko Realty Sales offers over 16 years experience of doing business in the area.
We offer Professional and personalized real estate services in:
1)Pension, Home, Apartment sales,
2)House and apartment rentals,
3)Commercial Real Estate: Sales and rentals,
4)Condos, Land and Villas,
5)Stores and Offices,
6)New Real Estate Developments,
These services include:
a) Property appraisals,
b) Advertising and Sales of Property domestically and internationally through partnership companies.
c) Drafting of contracts of sales, rental agreements, etc.
d) Consulting service on local building regulations,
e) Property conveyance. Etc.
● Architectural Design services.
Residential and commercial buildings design through partnership companies which possess vast amounts of knowledge and experience in the domestic and overseas markets.
●     Building Project Management.
In conjunction with our construction partners we offer fully bilingual staff experienced in building project management in this region. With over 25 years of doing business in the construction industry in the Niseko area, our team has the established network to provide you with that high quality product you desire. We have a second to none record of getting your development, be it a holiday home, or Condominium, etc., completed to schedule, in time for you or your guests to experience Niseko's Powder wonderland, and it's great snow in winter.
●     Property Management.
We have been managing properties in the Niseko region for over 12 years and along with our new computer based reservations booking and management system which has been tried, tested and a proven success, allows us to give you a very professional, but personalized service. We work closely with other suppliers, tour operators, NOASC, and it's Outdoor Travel Japan – Travel department, locally and internationally, placing guests in your accommodation, not only in winter, but also through the very important summer months, so as to fully give you maximum returns on your investment.
●     Translation/ Interrupting Service.
Our team comprises native speakers and non-native speakers that are both fluent in Japanese and English. Most of our Japanese staff have lived overseas for more than 10 years, and understand the difficulty of trying to do business in a foreign company.
●     Snow Clearing Service.